I felt the need to do something creative today, so I decided to paint. As is often the problem, however, I didn't have anything in mind that I particularly wanted to paint. So I returned to an old trick I learned when I was making a lot of ATCs back in '07. (Btw, an ATC is an "Artist Trading Card" - a 2.5" by 3.5" card that can be made from or with any material. The only restrictions are the size and the stipulation that cards can never be sold - only traded or given to other artists or people.) This particular technique involves painting a whole sheet of watercolor paper - abstractly. Then, once the sheet has dried, cutting ATC size chunks out of it and trying to see what you can see in them. I like to think of it as a mini Rorschach test. It's a very freeing technique, because your painting doesn't have to go in any particular direction, and it truly leaves the 'art' up to interpretation after the fact. Anyway, thought I'd share a few of the cards I came up with. Not every card yields a usable result, but tonight I think I got a solid three out of it. Here they are:
Woman Sunbathing: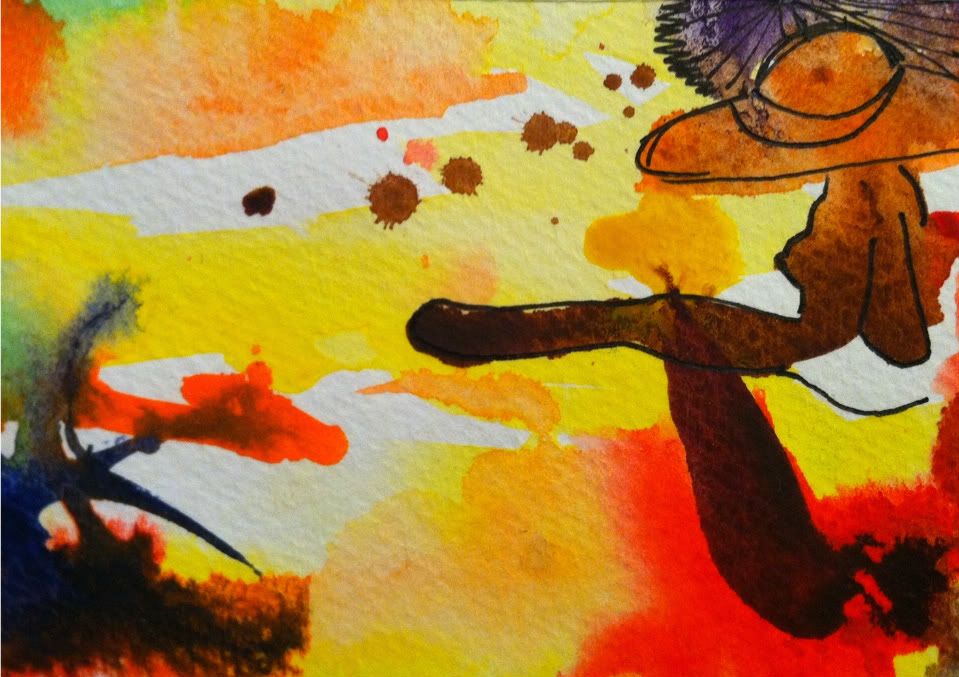 House on Fire:
We Can Only Meet In Other Worlds: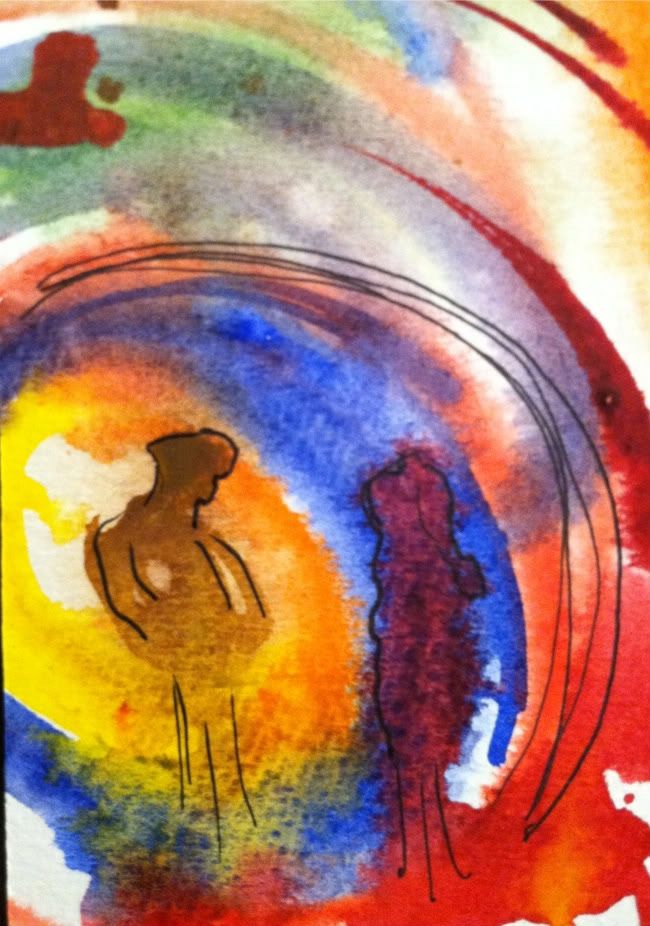 Also, for fun, here's what the sheet looks like as I cut the ATC sized pieces out:
Anyway, it was a fun way to spend an hour or two today. Also did a bit of gardening, some cooking, some laundry - mundane life stuff. It was just the kind of slow, contemplative weekend I needed.